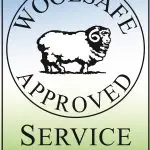 Training is Key, without this what are we?
Its been a while since we've had a chance to find time to write a post with all the pressures of Coronavirus continuing. Today i found time to sit down and announce our newest announcement.
We've always taken training seriously at JL Carpet cleaning. It was always one of my bugbears within this unregulated industry that so many cleaners simply set up with minimal training and then set themselves loose on clients flooring. From the years I spent in the carpet industry I saw too many disasters from incorrect cleaning and whilst many would say "cleaning is simple" in reality it's a lot more complex than that.
It was always my goal to be the most experienced and technically trained operator in Shropshire and amongst the best in the UK. Over the years this came to fruition through becoming NCCA (national carpet cleaners association) advanced members [...]