A new adventure
May 11, 2022

Posted by

admin
Since the beginning of my cleaning career, I always wanted to learn as much as I could to ultimately offer the best cleaning experience to customers in Shropshire as it was woefully lacking. I already had a vast amount of experience in the carpet trade as a fitter and general carpet knowledge but upholstery had so many pitfalls and disasters waiting to trip the average cleaner up, I decided way back I had to become top of my game in this particular field of cleaning.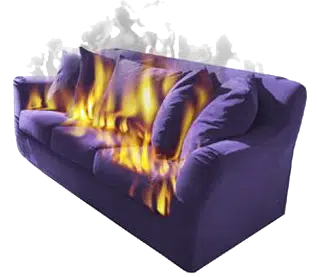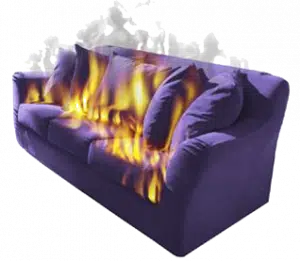 Something I found over the years was there was a very little experience within the industry for upholstery cleaning. I remember my 1st training courses thinking id never touch a sofa or fabric again for fear of total destruction! or sofas spontaneously combusting in front of my eyes and this stuck with me for a long time. This type of feeling seemed reflected across the industry in the offerings available for clients who wanted their upholstery cleaning.
Fine fabrics we're an even bigger problem! Things like heavy cotton's, linens, velvet's made from viscose, and the like, cleaners would literally run away from and politely pass on the phone. It wasn't particularly the cleaner's fault, the scare stories from the courses would make you want to run a mile!
My goal was to become a fine fabric specialist in Shropshire and offer customers a way in which they could get some fine fabrics cleaned correctly and without fear of destruction. Over a period of a few years I attended many fine fabric courses, and all lacked a real chance to clean these sensitive fabrics and leave feeling confident. Further down the line, I met Julie Roberts, an amazing trainer, highly regarded in the industry, and a fine fabric connoisseur. From here my confidence grew over the years and now believe to be one of the most highly trained fine fabric specialists in Shropshire and beyond.
Fast forward to 2022. Sadly Julie passed away some time ago now and this has left the industry with very few trainers in all things carpet and upholstery related. With no new blood coming through training-wise, I was approached by Cleanspec Cumbria, a cleaning supplier who had run Julies courses prior to her passing. With the help of the very talented Lee Breen from Fabricmaster Eastbourne (another highly talented cleaner), we set about producing the most interactive and comprehensive course available to date. The course took over 2 months to write from scratch and the accompanying PowerPoint. From years of dull courses, we knew our course had to be the most interactive available and give the cleaners the chance to touch, feel and clean sensitive fabrics we'd been so scared of for such a long time.
Whilst it's not something I would naturally put myself up for, it feels right in my career with my experience behind me to start offering dedicated fine fabric courses to upcoming technicians. A big thanks to
Cleanspec Cumbria Ltd
and Lee Breen @
Fabricmaster
and Jenny Long for putting together a truly fantastic bespoke course that fellow cleaners can learn from. Bespoke fabric to clean? visit us @
www.jlcarpetcleaning.co.uk