Coronavirus Cleaning
May 3, 2020

Posted by

admin
Its a blog time again, and since I'm still on lock down 😏, I've plenty of time to write it! I wanted to try and put together a blog listing what we're doing moving forward including some new products and use of equipment, what tips we can suggest and what to avoid when it comes to the coronavirus and carpet & upholstery cleaning.
Firstly, I just wanted to say thanks for taking the time to read this and hope you find it of use. We hope your well and staying safe. We're living in a strange period of time, things look completely different from how they were not so long ago. As all responsible businesses are finding we are making changes to certain things to ensure we can ensure safety for our clients and ourselves. This will be a game-changer in my eyes, as businesses who don't layout what protection and precautions their offering clients might as well pack up now. So read on and hopefully, it'll be of use.
You can jump to each section here if you wish:
What we're doing moving forward
In these unprecedented times, inviting trades into your home, which not so long ago was simple now seems challenging. We decided to research what was required and put in place our " Coronavirus Reassurance Promise " are taking increased precautions moving forward. This is for your reassurance that we're taking things seriously, for your health and ours. Here's our promise:
Any equipment we bring into customers home in contact with soft furnishings is sanitised prior to each job
Jenny & Myself are infection control trained and certified. We wear appropriate PPE where needed.
We'll be observing the 2mt distance. If you wish, stay in another part of the home until we're finished
Any touch points we use, we will disinfect for you.
All soft furnishings are Pre & Post-treated with a sanitiser killing 99.9999% of bacteria and germs (more information below)
Please don't be offended if we turn down biscuits and a cup of tea. Don't worry we'll make up for it next time.
We'll be encouraging card payments,
For ADDED reassurance, why not enquire about our Peace of mind package which can be added to any booking (more information below)
These are the steps we're taking moving forward to help give clients reassurance we're putting precautions in place. But what about the actual virus itself, how can we help with cleaning your property to leave you reassured your carpets & upholstery are deep cleaned and left hygienic and sanitised. Let's read on…….
Truck mount cleaning benefits
Most carpet cleaning companies use electric portable machines, filling up with a bucket from your tap and emptying waste down your toilet or waste drain. Our unique truck-mounted cleaning system is a blog all on its own (I'll get round to it one day!) but our truck mount has some major benefits which are vital in helping us deep clean carpets & upholstery leaving them sanitised and hygienically clean and leaving your home a safer place.
This £20,000 petrol-driven system combines incredible heat and steam (over 120 degrees C) with superior rinsing power and vacuum power so allows for greater deep down steam cleaning that is nowhere near remotely possible with a portable machine and this process alone leaves carpets sanitised. Other major factors are apart from our own water supply is all waste from your home is vacuumed into our van mounted waste tank and disposed of off-site. The machine exhausts to the outside air so no pollutants become aerosols and go back into your home from machine exhaust. This is critically important when we take into account the current coronavirus situation.
Our amazing NHS also recommends steam cleaning on items such as carpets and upholstery to kill germs and bacteria. Click the link for useful tips for around the home. Read More Here >>>. You can see our truck mount in action in the video below.
New products and services
So what new products and services can we now bring to you to aid reassurance and keep you safe in your property? Well 1st up is as you may have noticed in our " Coronavirus Reassurance Promise " is the FREE application of a powerful new sanitiser. This product is capable of killing 99.9999% of bacteria and germs for added reassurance and this is FREE. It is approved to European standard EN14476:2013 + A2:2019. Killing up to 99.9999% of microbes and coronaviruses including SARS – COV2 which causes the COVID 19 illness. Take a look at the product info HERE
It is PRE sprayed prior to us starting work just for our protection and yours and allowed to dry. After steam cleaning with our truck mount, it is then POST sprayed again to give you the best reassurance possible that germs, bacteria and viruses have been killed. Why's its FREE. Well, the cost of application per job is minimal and the benefits for ourselves and for our clients out ways the cost, simply put.
We've also launched our New " Peace of Mind Package ". This package is perfect for new home movers or renters by anyone can use it. The outline of the package involves cleaning and disinfecting surfaces and touchpoints within a property and then fogging the product mentioned above over all areas, top to bottom leaving a fine layer of antimicrobial protection. You can find out more about this package and our disinfection services HERE and feel free to watch the video below of Jenny in action
DIY Machines and rogue services
I know, I know, I can hear people " well I've got a machine in the cupboard or ill pop and hire a certain branded red machine! " (sorry I can't bring myself to name them as they bring more misery than anything🤣 )
Well, let's have a look at that. Household cleaners and hire machines are small and that's so that they can be easily lifted, stored away and moved around, being small also means their limited on power, but hold on hear "aren't all cleaning machines the same?" Yes, but there's a MASSIVE difference between a truck mount petrol driven engine and a small portable machine, all giving different results.
Basically the bigger the machine, the heavier it gets due to bigger vacuums and pumps. As power increases the machines get bigger. The more VACUUM and PRESSURE you have the carpets will be cleaner, brighter and drier.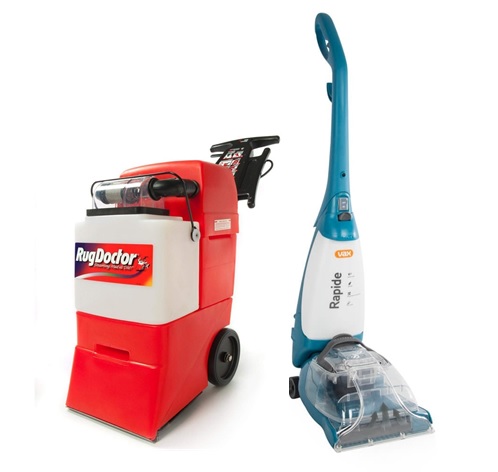 The system we use produces powerful steam cleaning capable of sanitising carpets in one hit. Back this up with the products we're using above for added reassurance, it's clear the same results and outcomes can't be achieved. Personally, with all that is happening with the current coronavirus pandemic, this has brought to the forefront of peoples minds the need for advance hygiene and sanitising practices. Is it worth cutting corners and having a go yourself with our healths in mind?
One thing to note on hire machines as well is and I find this personally terrifying. We have a strict regime for cleaning down equipment, tanks, literally anything that's been in a client's home. This is to ensure its disinfected with powerful products ready for the next client. These hire machines are used by lots of people week in week out, all with different types of soiling and possibly within homes where the coronavirus has been prevalent.
These machines were never really cleaned that well when being taken back prior to this pandemic. I can't see this really changing either as previous users will still not understand how to fully disinfect a machine ready for the next person or YOU. They also exhaust pollutants back into the room you're using them in, spreading more germs and bacteria around. Not pleasant really, Still want to Hire one now?
This pandemic has also sprouted many Rogue Services, especially on places like Facebook and other social media outlets, offering COVID 19 cleaning and fogging. All I can say here is please research who you're using. This pandemic is going to highlight what steps companies will be taking to ensure peoples health and act responsibly. Please take care of cheap cleaning prices and offerings. There has been an abundance of companies cropping up offering disinfection services with little or no training and in normal circumstances maybe a dodgy cleaner will write off a carpet or sofa then disappear. Now peoples health is at stake.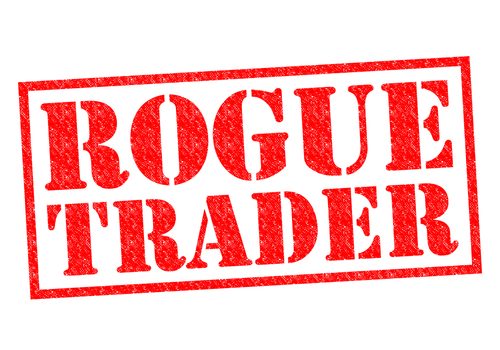 Well, my keyboard smoking now from all this typing so best sign off. From Myself and Jenny, we hope this has reassured you that we're taking precautions and taking the safety and our health of ourselves and clients responsibly and hopefully you'll see all the work we've taken to make sure we stay as the No.1 cleaning company in Shropshire.
If you still decide not to use us, after all its customer choice, please please please make sure their staking steps like above to keep you and themselves safe. Hopefully, we look forward to working for you.
Kind regards Jared & jenny 👋