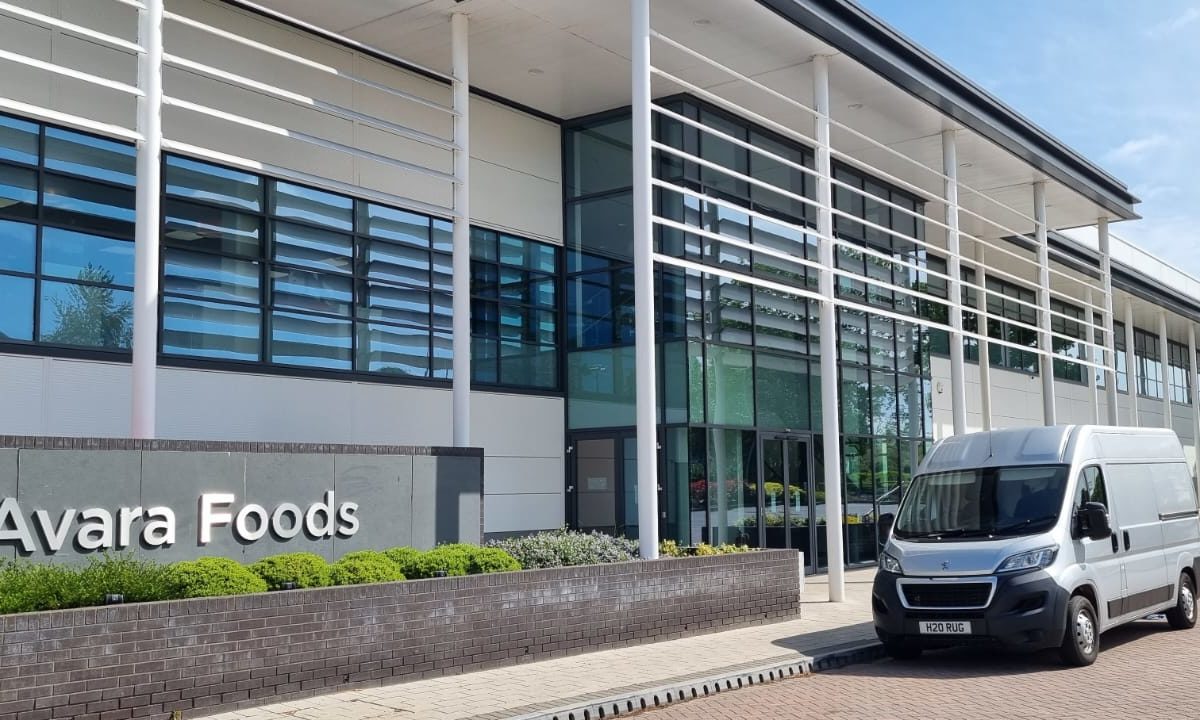 Shropshire's commercial carpet cleaning specialists.
Hello, my name is Jared, owner, and operator of JL Carpet Cleaning. We are the only qualified commercial carpet cleaning company based in Telford and cover all of Shropshire and work with a large selection of clients from, Mcdonalds, NHS, Marstons, Lanyon Bowdler, Savills, Saint Gobain, and Avara Foods to name a few. We're proud to be one of the only professional carpet & upholstery cleaning companies in Shropshire that is fully qualified in commercial cleaning and trained by industry leaders in the IICRC.
Commercial carpet cleaning is a completely different ball game from domestic cleaning. It has its own unique set of requirements that some domestic companies "have a go at" but ultimately are not set up for the pressures and deadlines businesses face and end up costing you more money, wasting your time, or being cleaned incorrectly. At JL Carpet Cleaning we have a range of different cleaning systems available, depending on each job and what your requirements are.
Commercial carpet and upholstery cleaning services
Commercial carpets and upholstery go through a tough time. Regular heavy soiling, traffic lanes, and poor maintenance can reduce the life of the carpet or upholstery. Regular commercial carpet cleaning will keep public and office areas more hygienically clean and will keep them fresher and looking better for longer. It will also prolong the life of your furnishings and save on replacement long term. We are also Shropshire's premier wool safe service provider, offering 1st class wool cleaning for clients and businesses alike.
We work with each client to assess your needs and what system will best suit you and your budget and will work with you to meet your deadlines and requirements. Full Method statements, risk assessments, and all-important documentation can also be supplied
We can offer a range of cleaning systems including traditional water extraction through to low moisture bonnet/pad buffering and encapsulation cleaning. longer. This type of maintenance clean is ideal for between full deep cleans. We can also tailor maintenance programs for clients, ensuring a regular program of cleaning. You can read more below on the methods available.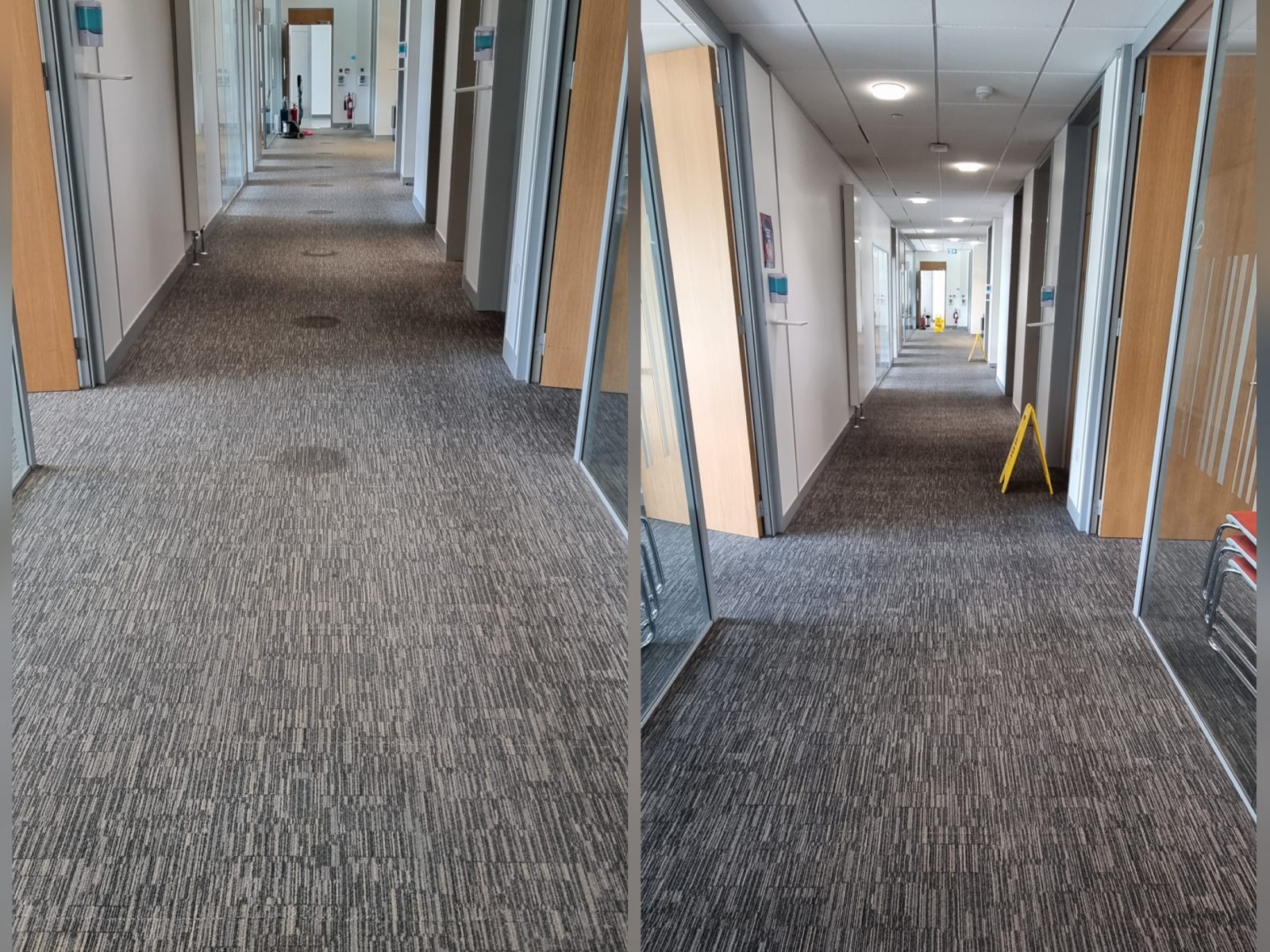 Commercial carpet cleaning systems
Carpets in commercial settings tend to get forgotten about until it's too late. As it's usually a costly replacement, really they should be cleaned regularly. As true specialists in commercial carpet cleaning, we have a variety of cleaning systems at our disposal to match the client's requirements. The systems are dependent on an inspection and are matched to the soiling conditions at each client's premises.
Low moisture cleaning ( For light soiling, interim cleans ) 
This method offers a quick visual clean solution to clients who are looking for a visual pop on their carpets. A thorough vacuum is carried out then an encapsulating solution is applied to the carpets and bonneted in using a rotary machine or our latest Cimex machine allowing us to cover large areas with ease. The product encapsulates the soil within the carpet and crystalises it ready for vacuuming through general in-house cleaners. Carpets are typically dry within the hour. See a video of us in action HERE
Texatherm Cleaning system ( For medium soiling )
The unique texatherm system is perfect for carpets that have medium soiling levels and deeper levels of soiling where a low moisture clean would not suffice. After a thorough vacuum carpets are sprayed with a solution. A heated chemical tank saturates special absorbent pads, these are placed on a rotary and bonneted into the carpet.
A chemical reaction takes place between the 2 products ( the in-tank chemical and the product sprayed on the floor) This reaction causes soiling to wick into the pad leaving the carpet bright, clean and fresh again. Carpets are typically dry within the hour. You can see this method in action HERE
Truckmount hot water extraction ( for heavy soiing )
This is the most thorough method we have at our disposal and is the Rolls Royce in terms of results. This method is for 1st time cleaning where a plan is being put in place with the client as it sets a baseline from which to maintain. It is also for heavily soiled carpets or carpets in need of salvaging. After a vacuum, a pre-spray is agitated into the carpet using a rotary and then rinse extracted at over 100 degrees C. We carry our own water and all waste is removed off-site in our vehicle. Drying times are longer, but still typically 2 to 4 hours. You can see the machine in action HERE


One of the most 5 star reviewed cleaning companies in Shropshire!
We don't use fake testimonials or made up reviews. These below are purely our customers thoughts on what we did for them. Click away and take a look….
What to expect from JL carpet cleaning: