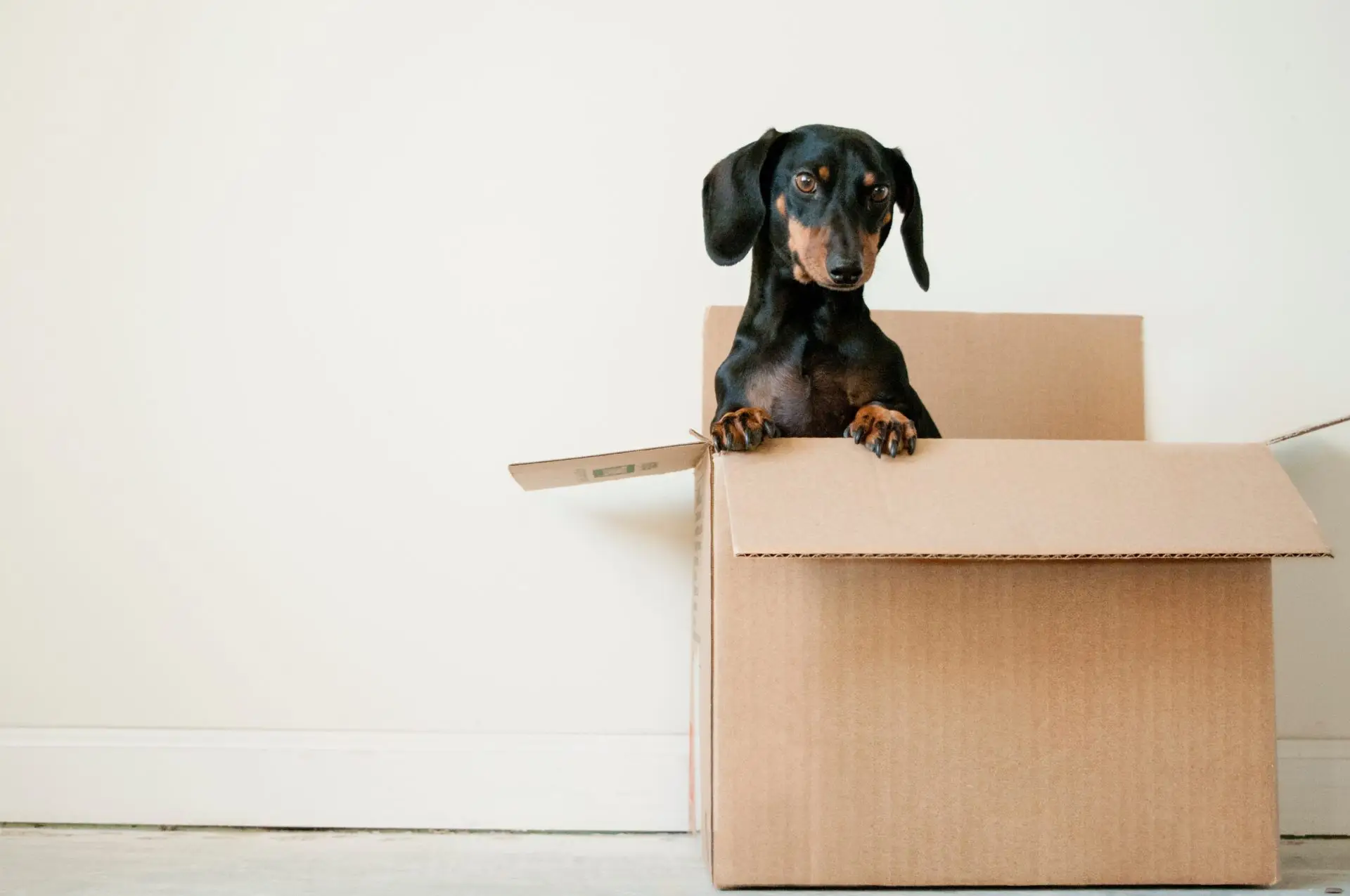 A Specialist Odour Removal and Sanitising Service
Are you looking for a specialist cleaner to remove that awful odour ?
At JL Carpet Cleaning we offer a specialist odour removal service and pet stain removal service. We offer a range of services to tackle a variety of common odours from cigarette smoke to urine and other unpleasant accidents. We are able to leave carpets and soft furnishings virtually odour free and sanitised
Odours and accidents can happen for a variety of reasons. From cigarette smell in your new home to a trip or a fall. Even our pets have accidents from time to time and whilst we try to clear up after them sometimes dried in urine can give off an awful smell which can be hard to find and fully treat
Finding the contamination and the source of an odour?
Locating the source of the odour can be a challenging task and most people don't fancy crawling around on their hands and knees searching for unpleasant smells. Some odours like cigarette smoke and musty odours can permeate walls, fabrics and anything porous and whilst we can help eliminate odours in carpets and soft furnishings its important to bear in mid other surfaces may need other treatment too.
For urine odour, we use special dark light technology to search for the urine salts and help locate the source of the problem. When urine dries it becomes visible under powerful UV light. The stains aren't present to the human eye, but using specialist UV light, we are able to locate the source of the urine.
Many so-called treatments from the supermarkets only touch the surface when it comes to fully removing the urine. We offer a full pet odour removal service below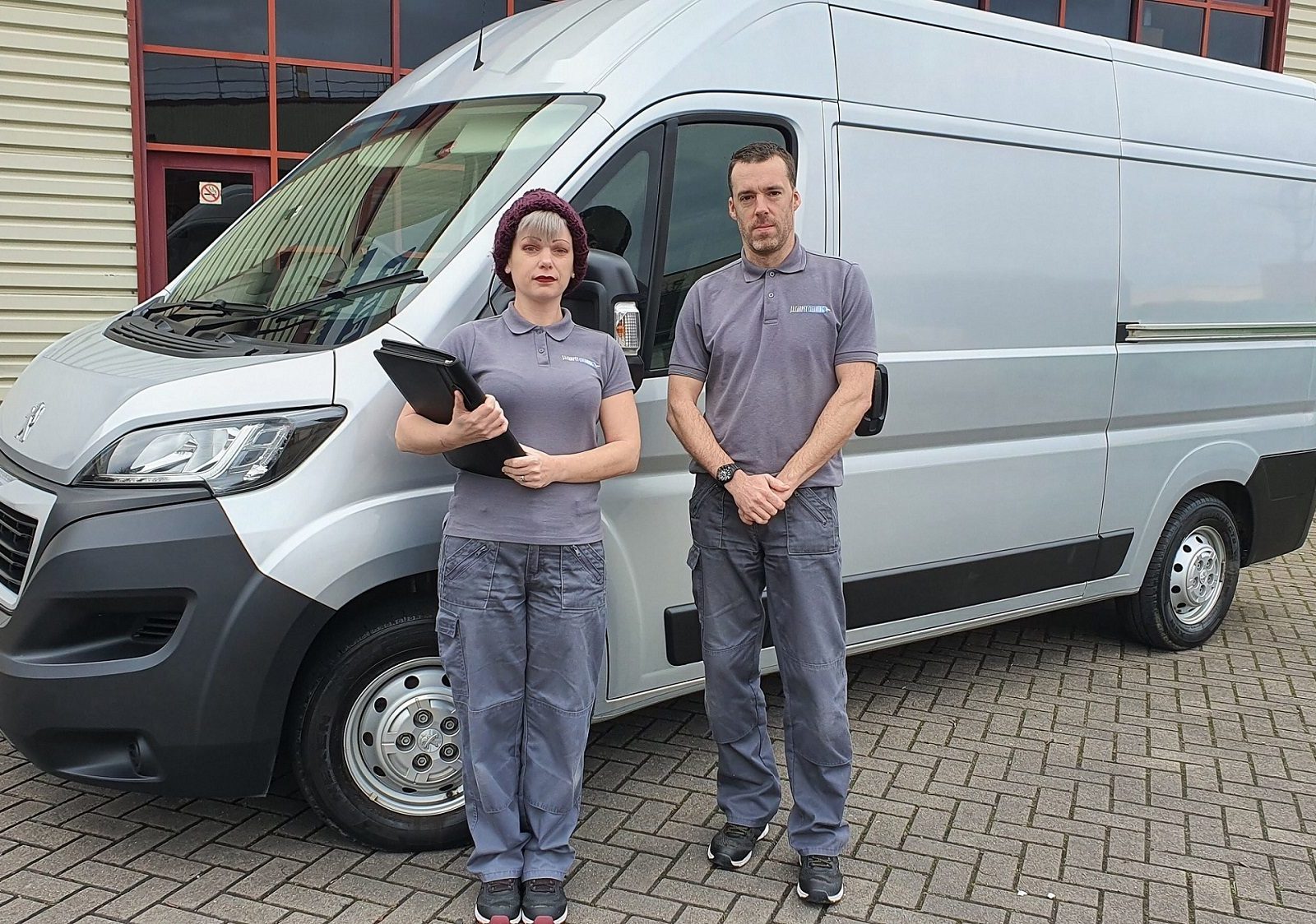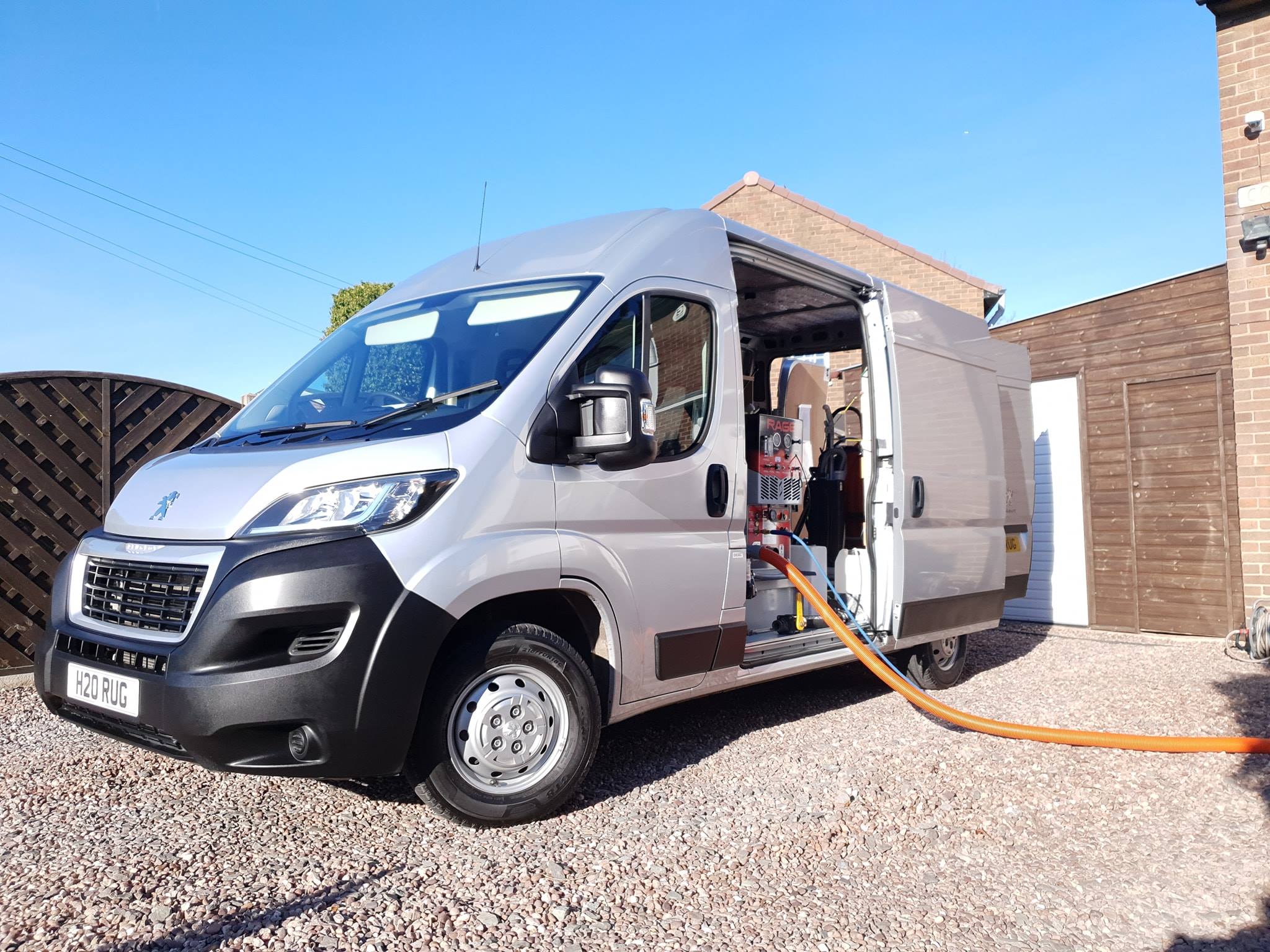 So what does odour removal & sanitising involve?
Odours and bodily fluid stains require cleaning and sanitising in different and require professional training and correct procedures and equipment to remove the problem.
Whilst some stains or odours may only require minor treatment, say to the top of the carpet or soft furnishings. Some may require more extensive options and if the carpet, underlay and subfloor have been affected by a stain then to fully remove the odour and the bacteria all these areas must be treated to eliminate the problem.
In certain circumstances, we can also carry out fogging with a ULV fogger. this allows microparticles of odour removing products to be fired into porous surfaces, breaking down the odours trapped in other areas other than carpets. Sanitising products with antimicrobial properties can also be used to help in combating infection after an outbreak
We have a range of techniques and services when it comes to odour removal and sanitising. Due to the nature of the problem, an over the phone quote is simply not possible and we always insist on a pre-inspection to ascertain the best course of action and any limitations we may face 


One of the most 5 star reviewed cleaning companies in Shropshire!
We don't use fake testimonials or made up reviews. These below are purely our customer's thoughts on what we did for them. Click away and take a look….
What pet odour options do i have?
Option 1
Minor staining  – Small urine / bodily fluid stain present. The stain has not yet worked its way deeper into the carpet or carpet backing and underlay.
Our service to you – Using our specialist treatments, we will remove minor staining from your furnishings leaving them hygienically clean and sanitised. Please note if your able to smell odour upon walking in a room then you'll require more advanced treatment. Please see below.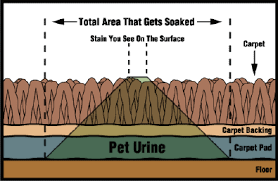 Option 2
Medium contamination – A large urine or bodily fluid stain which is deep in the carpet and has passed into the backing. Odour can be smelt on entering a room.
Our service to you – Using our specialist subsurface tool, we saturate The contaminated areas with a range of professional odour neutralising and sanitising products, these break down the bacteria-killing the odour and are flushed out. Check out the "pet odour removal video to give you a better idea of what we do.
Urine staining located in the carpet using UV light if required
Urine neutraliser or odour removal product applied to the affected areas
Using a subsurface tool we remove as much moisture as possible. The area is flushed with water and deodoriser applied in the same way.
We complete the job with an application of an antimicrobial product approved to NHS standards leaving it fully sanitised

Option 3
Major contamination – Large urine stains or blood which have been present or have passed into the backing. The smell can be smelt on entering a room.
Our service to you – One of our most thorough treatments for carpet odour removal. After inspection, the carpet is pulled back and the damaged underlay replaced. The subfloor is cleaned and sealed with a specialist odour killing sealant. The backing (if delamination has occurred, the carpet may be irreparable*)
The carpet is re-laid and the stains and odour treated from above. Finally, an anti-microbial product approved to NHS standards is applied to kill any remaining bacteria present
Urine staining located in the carpet using UV light if required
Carpet lifted, subfloor inspected, cleaned and sealed
Underlay replaced
Backing cleaned* and dried
carpet relayed and carpet cleaned
application of the antimicrobial product