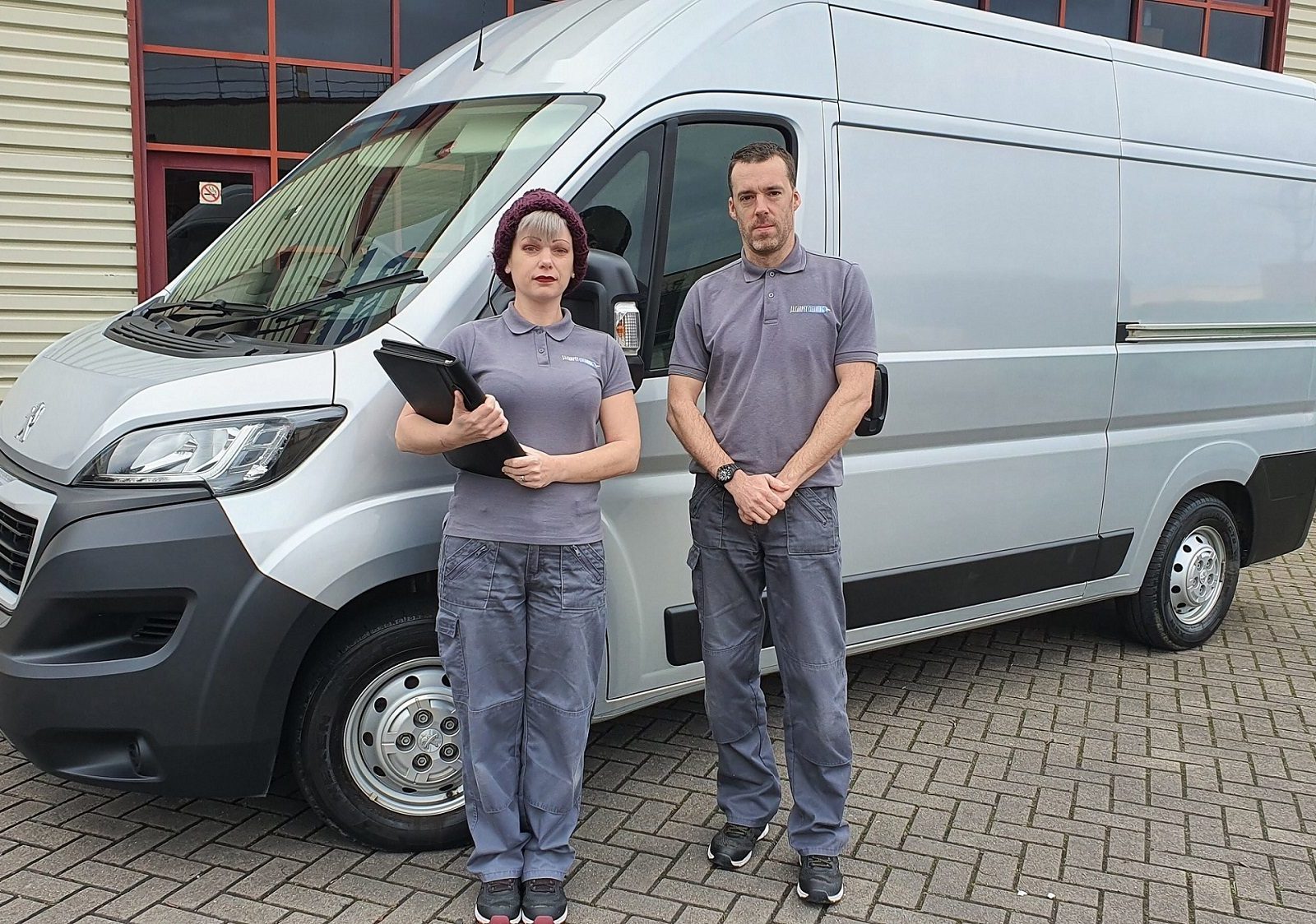 A message from Jared & Jenny
Firstly, we just wanted to say thanks for visiting us here. We hope your well and staying safe. When the 1st lockdown was announced we took the decision to reduce our services to ensure ourselves and our clients were kept safe.
We're living in a strange period of time, things look very different from how they were not so long ago. As all responsible businesses are finding we are making changes to certain things to ensure we can ensure safety for our clients and ourselves.
We will still be providing our 5-star premium customer service and our friendly family feel and all cleans where possible will be deep steam cleaned with our truck-mounted cleaning system producing temperatures over 220degrees F. All waste is taken off-site and no cleaning machines are brought into your property. Leaving your carpets and upholstery hygienically clean and sanitised. The NHS recommends steam cleaning on items such as carpets and upholstery to kill germs and bacteria. Click the link for useful tips for around the home. Read More Here >>>
Other changes we're making are detailed below for your reassurance.
Our Coronavirus Reassurance Promise
In these unprecedented times, inviting trades into your home, which not so long ago was simple now seems challenging. We are taking increased precautions moving forward. This is for your reassurance that we're taking things seriously, for your health and ours. Here's our promise:
Any equipment we bring into customers home in contact with soft furnishings is sanitised prior to each job
Jenny & Myself are infection control trained and certified. We wear appropriate PPE where needed.
We'll be observing social distancing. If you wish, stay in another part of the home until we're finished
We have both been fully vaccinated against Coronavirus & Flu
All soft furnishings CAN be treated with a sanitiser killing 99.9999% of bacteria and germs for added reassurance.  It is approved to European standard EN14476:2013 + A2:2019. Killing up to 99.9999% of microbes and coronaviruses including SARS – COV2 which causes the  COVID 19 illness. Please ask us about this.
Open windows and doors where possible, this also helps with drying times
We'll be encouraging card payments,
For ADDED reassurance, why not enquire about our Peace of mind package which can be added to any booking
From myself and Jenny. We hope this has reassured you that we're taking precautions and taking the safety and our health of ourselves and our clients responsibly.
We look forward to working for you
Kind regards Jared & jenny