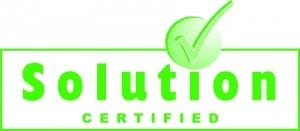 At JL carpetcleaning we know its important to keep up to date with training.
The carpet industry moves at a fast pace and its important to stay ahead of things. We use eco-friendly products from a British company based in Cornwall called Solutions. The products themselves are much friendly than traditional detergents and chemicals.
We have recently completed a advanced spot and stain course, regarding the use of bleaches to improve cleaning results. These actions are not part of normal cleaning procedures, this is for when all has failed and is as a last resort to improve the look and appearance for the customer, so to avoid expensive insurance claims for replacement. We are now proud to be solution certified and qualified to clean to British standards PAS86 for carpet cleaning.

By Jared Long
[...]
In today's hard economic times there is an ever increasing demand to save  money, carpet cleaning is no exception. However there are many pitfalls to avoid whilst considering who to use or what to use to clean your carpets.
Cleaning carpets isn't just as easy as using any generic carpet shampoo or troubleshooting sprayer from under the kitchen sink. Being under the impression that all carpet cleaners are the same and we all use the same chemicals and machines is also far from it. firstly there are many different carpet fibres and many different colour dyes available all requiring different products, some require acidic rinses to leave them in the most stable condition so colours don't bleed or fade. There are many different carpet backings some sensitive to water and some cannot be cleaned with normal water extraction methods.  Experienced cleaners have invested heavily in products, equipment, training, fibre identification and insurance to be able [...]