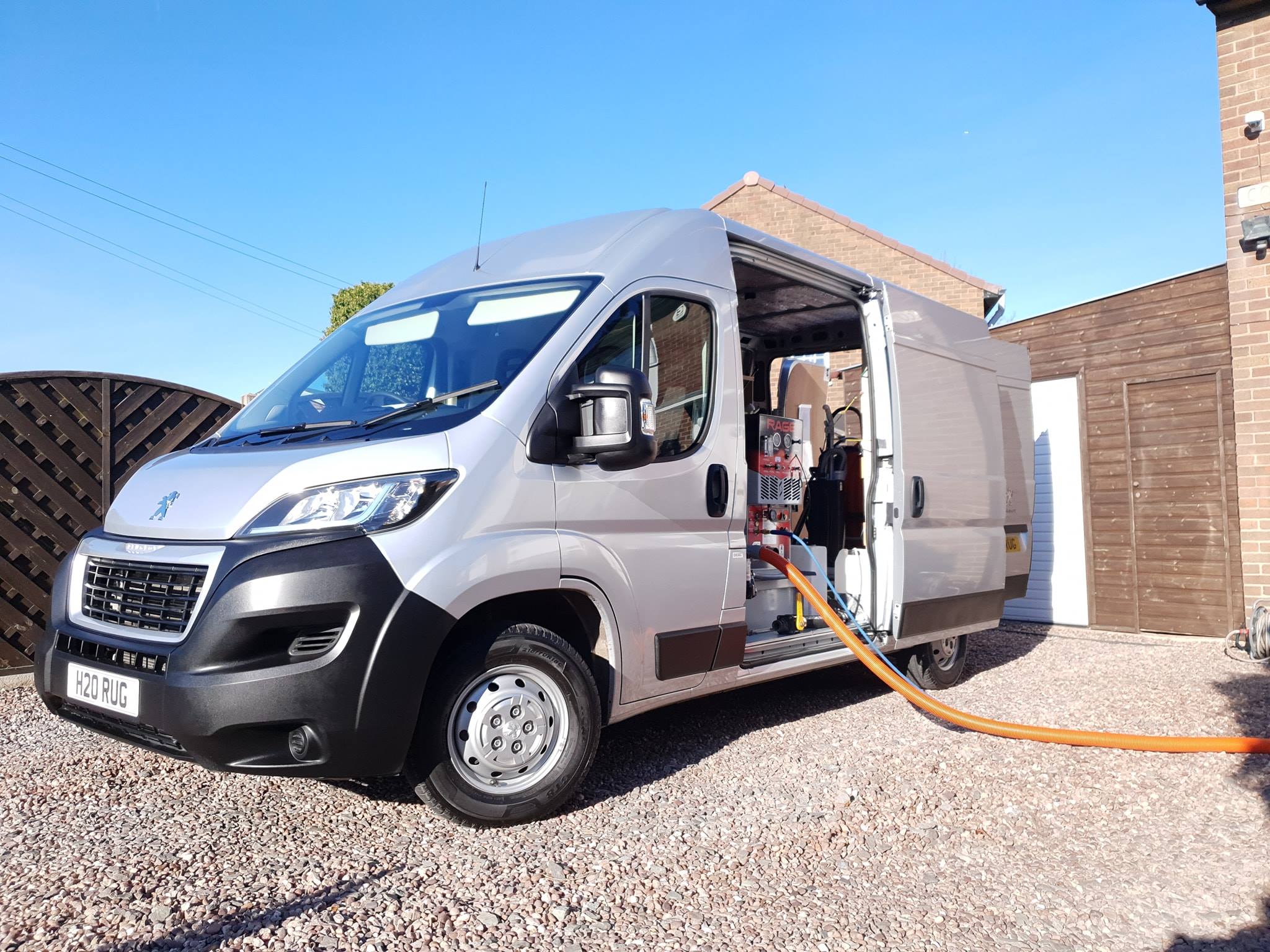 Professional carpet cleaners in Telford & Shropshire
Welcome to JL carpet cleaning. My names Jared, owner and operator. If your looking for professional carpet cleaners in Telford or Shropshire, then you've come to the right place. We're a small Husband & Wife family run business carrying out carpet & upholstery cleaning to Telford and Shropshire. We offer a 5 star rated professional carpet cleaning service with unbeatable customer service.
Our sole aim is to provide each and every customer with the highest level of customer satisfaction possible. Over the years we've built up a reputation unrivalled in Telford. Today we like to think we're one of the best carpet cleaners around and back this up with more independent 5 star reviews than any other company. We're also proud to be well respected within the industry as amongst some of the most knowledgeable and technically trained operators in the UK.
Expert services, amazing results
We love to produce amazing results for our customers, which many think unbelievable. We leave your carpets to luxuriously soft and like new again. Leaving them clean and fresh and proud of your house once more all wrapped up with 5 star customer service
We have one of the most powerful truck-mounted cleaning systems in Shropshire providing our own power and water supply surpassing any portable machines typically used by other cleaning companies. The system produces superior cleaning and outstanding performance. Wet extraction (or steam cleaning) is our preferred method of carpet cleaning. This method gives the best overall result and is recognised by the carpet cleaning industry and carpet manufacturers as the highest standard of carpet cleaning.
This method also gives you the deepest most thorough clean possible.  As part of the service, you will receive a 7 point extensive clean, which is how ALL carpet cleaners should clean your carpets. Take a look below to learn more…..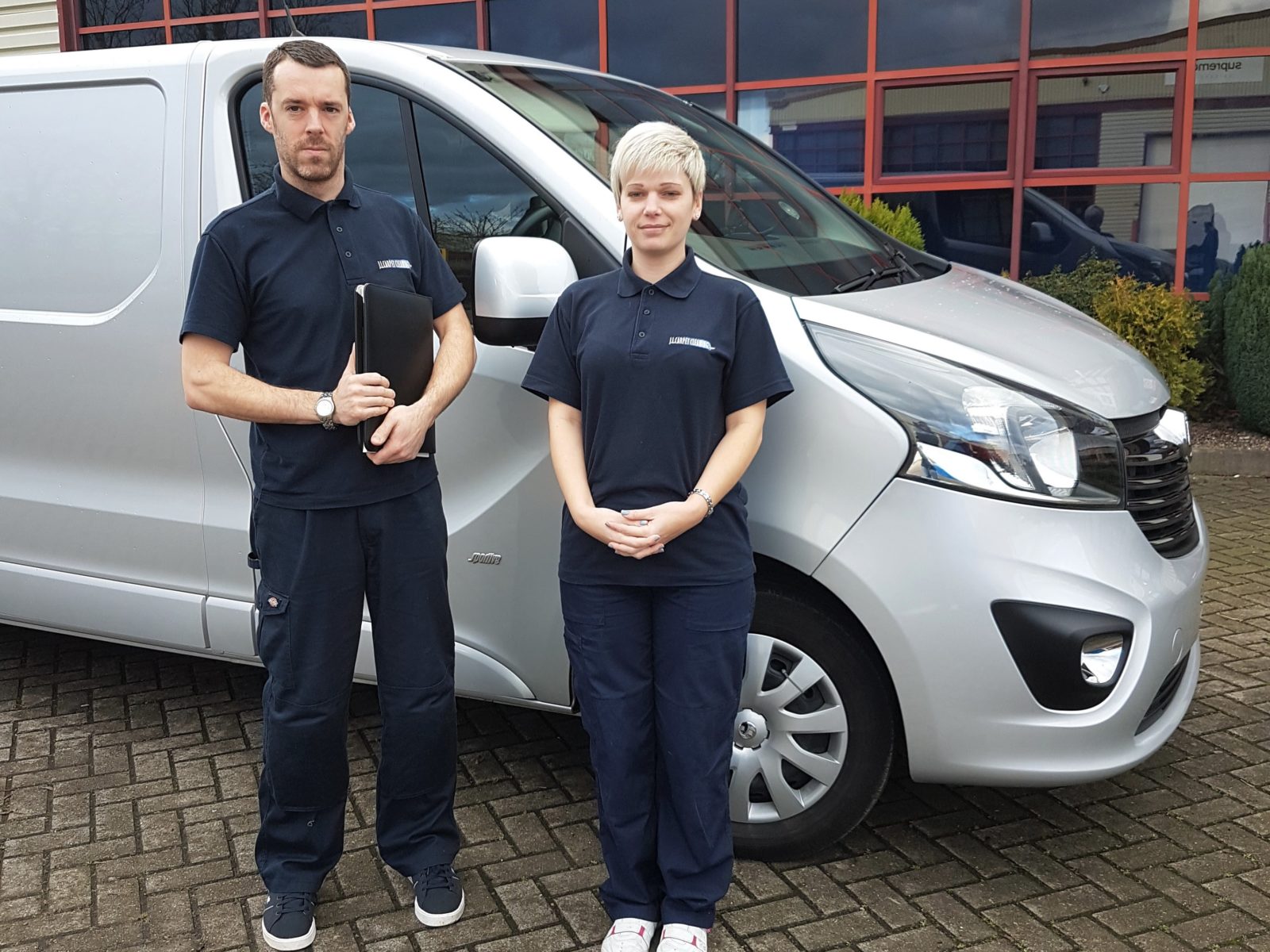 One of the most 5 star reviewed cleaning companies in Shropshire!
We don't use fake testimonials or made up reviews. These below are purely our customer's thoughts on what we did for them. Click away and take a look….
Other Services

Stain & Odour Removal
As professional carpet cleaners covering Telford and Shropshire, we have a range of different solutions and techniques for spot and stain removal. We will do our utmost to exhaust all efforts and methods to remove stains. It is imperative though that there is an understanding that certain stains can not be removed from carpets and fabrics.
Our techniques have removed countless accidental stains from carpets, but there is never a guarantee that everything will come out. It is recommended that you don't attempt to add chemicals to a stain as this can sometimes lock the stain into the carpet. In Certain situations advanced stain removal is required to alter the appearance of a stain If this route is required we will always check with you 1st before proceeding. If for some reason we cannot remove a stain from your carpet, then after an initial inspection we can provide you with a report for your insurance company. Please call us for more details.
Some stains require an altogether different approach and not all local carpet cleaners offer these specialist stain removal services. If you require any type odour removal or pet stain removal, along with blood removal then click HERE

Carpet Protection
We can offer carpet protection for all carpet /rugs after they have been cleaned. Newly fitted carpets within a few days of being fitted can also be treated. The treatment gives you an extra form of protection should there be an accident whilst we are away.
This process will retard dirt and mildew from settling into your carpet and allow you to remove spillages and stains easier. This will make it easier for you to maintain until our next visit. Treatments last approx. a year and is recommended for wool and nylon carpets especially.

Low Moisture / Dry Cleaning
It is not always possible to wet clean a carpet which needs to be used quickly so speedy drying times are essential. Therefore we can offer a low moisture carpet cleaning service for your carpets. This involves pre-vacuuming loose dirt, then mechanically agitating an encapsulation product into the carpet. After a dwell period and the product has dried the carpets can be simply vacuumed later to remove the encapsulated dirt. Please note this process is only recommended for light soiling or maintenance cleans on certain carpet types. We also offer Dry cleaning too for specialist floorings like Sisal and Sea grass. A specialist dry compound is used and pull out soiling where traditional extraction methods can't be used. Please contact us about this service.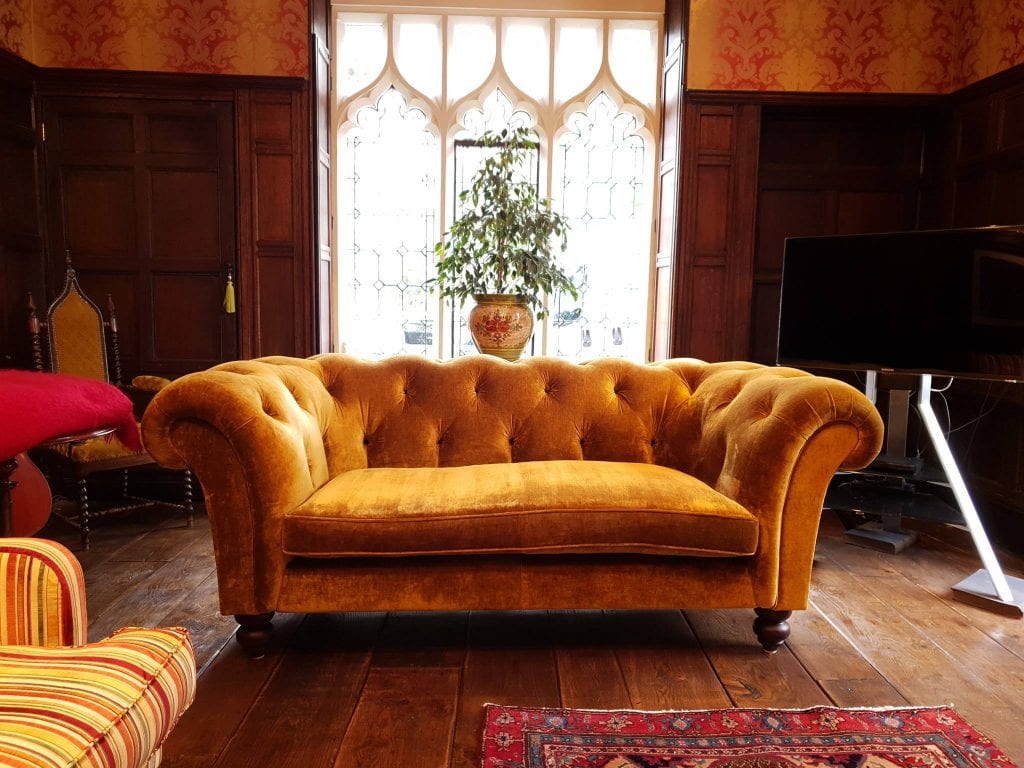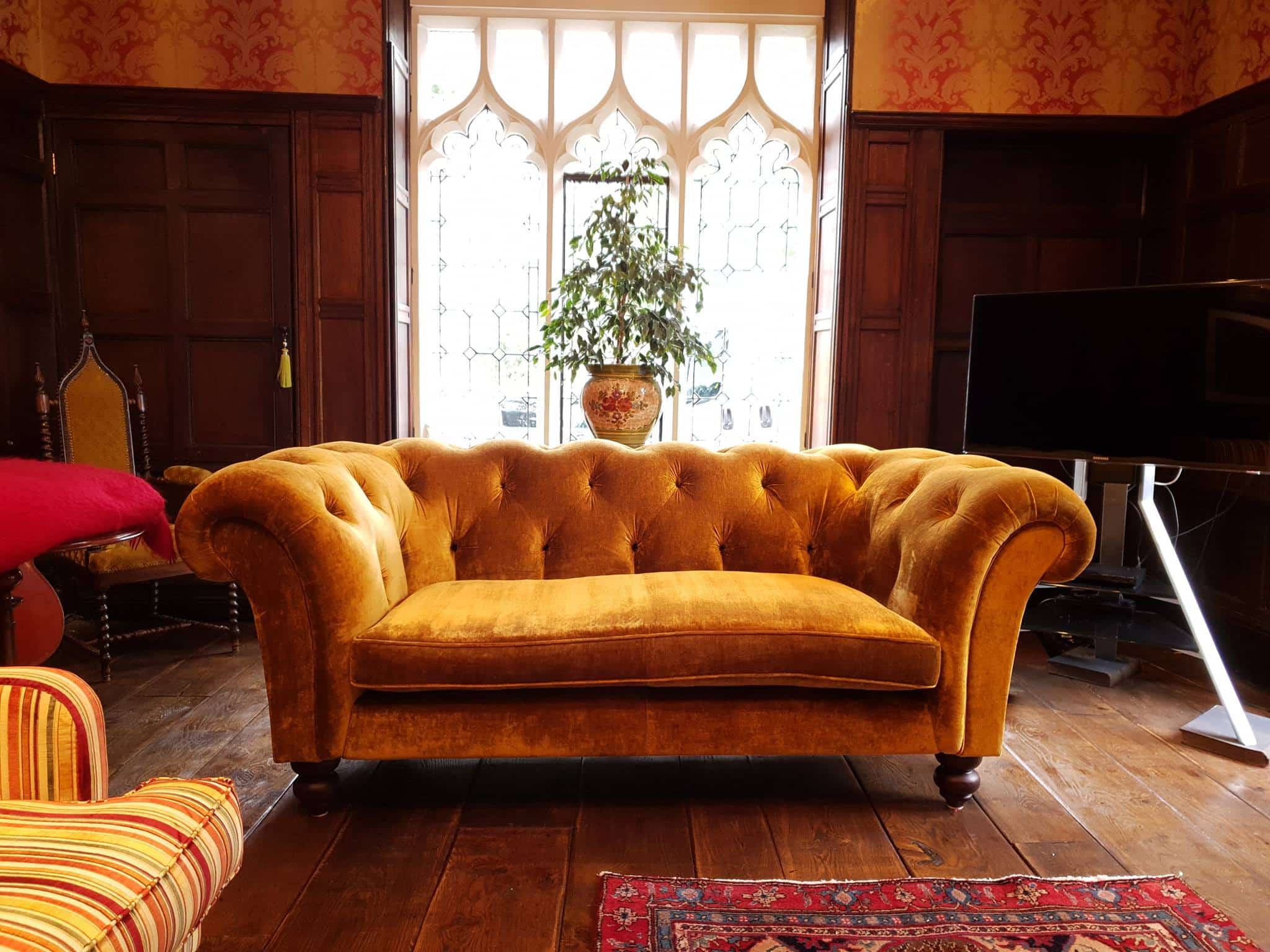 Upholstery cleaning
This is the second time we have used this Company. Their service is first class, they are knowledgeable and caring, nothing is too much trouble. They arrive on time and treat your home with care. The results of their cleaning are brilliant. We would wholeheartedly recommend to anyone without hesitation. You would not be disappointed.
Carpets
Fantastic service. Professional, polite, friendly and very attentive. Recommend them wholeheartedly.
Carpet cleaning
I honestly cannot recommend these guys enough! We recently moved to a new property and the carpets upstairs were looking pretty tired... Jared and Jenny came to give me a quote and assured me that they'd have them brightened up in no time. Carpets are now clean fresh and look a million times better, stains removed and the wool 'pilling' completely disappeared 🙂 Thank you both for a fantastic service, I'll be spreading the word!
Carpet cleaning
Fantastic service . Really good deep clean and very pleasant technicians . It was a pleasure to have them in the house and all in all a very pleasant experience with professionals who really knew their job and were lovely to deal with.
Upholstery cleaning
We had sofas and chairs cleaned in both our own home and in our holiday cottage. Jared and Jenny were very polite, friendly and professional, and their work was of an extremely high standard. We now have spotless furniture! I would have no hesitation in recommending them.
Carpet cleaning
I can't praise Jared and Jenny enough - from booking to completing the job they have been nothing short of excellent. They are professional, friendly and do a really fantastic j job. Their customer service is excellent too and I highly recommend using them as you won't want anyone else to do your carpets once you have.
Upholstery cleaning
A wonderful job! Jared was on time and very professional in his work. He turned a slightly grubby three-piece suite into a clean and vibrant bit of furniture in just 2 hours. Would highly recommend JLCarpetcleaning Co
Upholstery cleaning
Excellent job on our carpets and suite. As they say they are not the cheapest but they provide amazing customer service and very good value for money. Would thoroughly recommend and we shall certainly use them again.
Carpet cleaning
Very professional, kind & helpful. Really pleased with the results. Highly recommended.
Carpet cleaning
Amazing result my carpet came up like new, no pet smells, very professional all round service would highly recommend this company.
Carpet cleaning
As a retired CEO of a substantial organisation it was wonderful to have received tremendous customer service from JLC, both Jared and Jenny are super friendly people and extremely efficient and courteous - in today's world it was so unbelievably refreshing to find a company that actually does what it says and really wants to please. The carpet cleaning that they undertook was fantastic bringing our carpets up to a really high spec and they were very nearly dry when completed - tremendous. It is always a big risk these days using outside service providers for any job but JLC really are wonderful and deserve to succeed, the system of carpet cleaning that they use is tremendous leaving no mess and is so efficient it is unbelievable. I cannot praise them enough and now that we have found them we will not go anywhere else for carpet cleaning. A massive thank you to both Jared and Jenny. If you are wanting carpets cleaned then take my sincere advice and look no further than JLC - they really are the very best at what they do. Best Regards Keith
Upholstery cleaning
This is the second year JL have cleaned my mums sofa and chair and we are very pleased with the finished result. Such lovely people and extremely efficient.
Upholstery cleaning
We had our 4 seater sofa cleaned by Jared and Jenny. They are very professional, tidy and thoughtful. There was minimal intrusion. The job was done efficiently and thoroughly and we were extremely pleased with the result. The sofa was dry within a couple of hours too. Would highly recommend
Carpet cleaning
Jared & Jenny arrived promptly. Offered efficient and outstanding service. Pointed out helpful aftercare tips. Really impressive. Would use them again. Highly recommended. 😊😊😊
Carpet cleaning
Excellent service prompt and efficient. Old fashioned service with the modern twist
Carpet cleaning
Brilliant. I am so pleased with how my old carpets look after cleaning. They have a new lease of life and look so fresh. What an extremely good team Jarad and Jenny are. They worked quickly and efficiently. Everything was explained and the work was to a very high standard. My carpets are clean and soft and the colours are bright again. Thank you so much. I am so very pleased
Carpet cleaning
Jared and Jenny came to clean a hall, bedroom and lounge carpet, all of which were around 20 years old, made of wool and had a few indeterminate stains from the previous owners. The process involved systematic vacuuming, individual spot stain treatment, cleaning and drying. The carpets were o.k. to walk on by the middle of the afternoon. The result was really impressive and was well worth the money. The two of them worked hard for about 2½ hours before switching on the powerful driers. Now a word of advice: don't worry if the process leaves areas of carpet which are raised (I did!). Jared assured me that, once the backing had dried out, the 'pleats' would pull out naturally (they did!) I have no hesitation in recommending this small business. Tony, Montford Bridge
Carpet cleaning
A first class service from start to finish. The friendly team were very knowledgeable (which was reassuring), expertly removed some stains and thoroughly cleaned five carpets very efficiently. Their very powerful (self-sufficient) equipment far exceeded my expectations and this combined with the team's expertise led to outstanding results. I highly recommend this great team to anyone that wants outstanding results from a friendly team.
Carpet cleaning
Fantastic results on lounge and dining room carpets. Lovely people and great customer service. We will be using them on an annual basis
Carpet cleaning
Jared and Jenny did a fantastic job of cleaning all our bedroom and stairs carpets with great attention to detail and minimum disruption. They are a lovely, friendly and professional couple and I would recommend them to everyone.
Upholstery cleaning
Amazing service and great attention to detail. We were delighted with the results. We would highly recommend Jared and Jenny. 5 star service. Thank you.
Carpet cleaning
excellent service, quick efficient and amazing results thank you.
Carpet cleaning
Very professional and did a beautiful job on our carpet. Would definitely recommend
Carpet cleaning
Very happy with the service offered. Went out of their way to help. Did very good job. Definitely recommend. Happy to use in the future.
Carpet cleaning
Thank you so much to Jared and Jenny for cleaning our lounge carpet. You were very friendly and efficient and did a great job. We will certainly recommend you to friends and family.
Upholstery cleaning
Very efficient and professional service and I recommend both Jared and Jenny without hesitation
Upholstery cleaning
Cleaned two badly soiled armchairs. Professionally accomplished and made to look like new. No mess and reasonable price charged. Will be using them again next year.
Carpets
We are absolutely thrilled with how our carpet looks. Horrid marks that we thought could not be removed , have gone, it looks like new. Fabulous. Also we were treated with such politeness and sensitivity being old age pensioners. I just want thank J.L Carpet cleaning for their professional approach to everything they have done. Highly recommended!!!
Carpet cleaning
I was extremely pleased with the overall service and how great my carpets look, a transformation for sure. A friendly and professional service, I would definitely recommend you to friends and family...
Carpet cleaning
I had a rug cleaned which was a mixture of fibres, cotton, wool etc, and had coffee, red wine and other stains on it and looked really awful, Jared and Jenny took the rug away for a few days and when it came back it was just like a new one, I couldn't be more pleased and Jared and Jenny are lovely people to deal with, I would definitely recommend their service.
Upholstery cleaning
Excellent, professional service carried out by very polite, friendly people. Even a stubborn stain on the sofa is now hardly noticeable due to the care and attention it received.
Upholstery cleaning
Today Jared came and cleaned our carpets and upholstery and he did an amazing job and was very professional . I would highly recommend J.L.Carpet Cleaning as I can guarantee you will not be disappointed.
Upholstery cleaning
A very satisfactory job completed by very professional and experienced people. Would recommend them to my friends,etc without any hesitation. Pleased with the results of their work and their friendly approach to our problems.
Upholstery cleaning
Jared and Jenny arrived promptly this morning. I was very impressed with the professional and efficient way they got on with their work. When they had finished, my two settees looked brand new, could not be happier. Will certainly recommend them to my friends
Upholstery cleaning
Faultless service! From the initial phone call to Jared's departure everything was just perfect.
Carpet cleaning
Exceptional service, if I could, I would rate them 10, house smells amazing, and carpets look brand new, I will have this service done every year now.
Carpet cleaning
Thanks Jared I came home to a perfectly clean carpets and it feels like a new home 🙂
Carpet cleaning
Excellent efficient friendly service my old stained rug now looks brand new certainly would recommend JLcarpet cleaning
Upholstery cleaning
J.L Carpet Cleaning were fantastic ...they cleaned what we thought were totally ruined carpets and turned them into almost new ....we are so impressed and soo pleased with the outcome. The sofas too were tricky but look so great ....it's lovely to know everything is clean!! Thanks will recommend to everyone
Carpets
An excellent, first class carpet service carried out by a knowledgeable, friendly and professional young man, I wouldn't hesitate to recommend him to anyone who needs their carpets cleaning to a very high standard.
Carpet cleaning
Jared and Jenny provided a prompt, efficient, professional and friendly service. A lovely young couple who did a great job of doing a thorough clean of all carpets throughout the house. I would have no hesitation whatsoever in recommending their services.
Carpet cleaning
Thanks for an excellent job done on our lounge, stairs & landing carpets. Your company give a prompt and reliable service and we have no hesitation in recommending to everyone.
Carpet cleaning
Thank you Jared and Jenny for your friendly and professional carpet cleaning services. We would have no hesitation in recommending you to our friends and family.
Upholstery cleaning
Very professional and capable delighted with the result
Carpet cleaning
Thank you for a very prompt and professional service. Carpets now look so much better and thank you for your very friendly service and carpet advice. Would certainly recommend you to others.
Carpet cleaning
Excellent throughout, very professional but pleasant. Would and have recommended to several people , would definitely use this couple again.
Upholstery cleaning
Jared and Jenny cleaned my mums suite this morning. They arrived on time and set to work straight away. Their work was faultless and the suite looked like new. We will definitely use them again and sing their praises to all that will listen. Fabulous job done by lovely friendly people.
Carpet cleaning
Jared and Jenny sent me a text and hour before their estimated arrival and came promptly. They were friendly, efficient and got on with the job of cleaning my carpets in an efficient manner. A full and open discussion took place before they hoovered the carpets before starting the process of cleaning them. I was very pleased with the result and the reasonable price that was quoted. After making sure that I was satisfied with the completed work they left leaving my house spick and span! Thank you, I will definitely be using your services again.
Carpet cleaning
JL carpets were excellent friendly professional team amazing job would highly recommend .
Upholstery cleaning
Efficient and friendly the chairs that they cleaned came as good as new and we will certainly use JLCarpet Cleaning again for our carpets also.
Upholstery cleaning
Jared and Jenny cleaned our suite for us this morning. They arrived spot on time and we immediately felt at ease with them. They worked so hard even though we were in the middle of a heatwave. Their work was faultless and we felt comfortable with them in our home and confident in their work. We were especially impressed because the products they use are all natural products. We will definitely call them when we need work doing in the future.
Carpet cleaning
Jared and Jenny arrived promptly, completed within the time they specified. Very pleased with the job they did. Carpets look as new and would have no hesitation in recommending them to anyone. Will definitely use them again.
Carpet cleaning
Excellent and professional service, Highly recommended
Carpet cleaning
Prompt service. Very friendly and efficient. They did a fabulous job of our hall, stairs and landing carpet after a flood. Would highly recommend them. Thank you.
Carpet cleaning
Jared and Jenny arrived on time and were very friendly and very professional. They were good enough to send me a text 30 mins before arriving so that I wouldn't have to book a whole day off work and could just set off when they texted me. We had our living room, stairs and bedroom carpets cleaned and the results are fantastic. It took them a lot less time than I thought it would. They are very competitively priced and, even if you do manage to find someone cheaper, I would advise that you still call them for a quote simply on the basis of how good they are and what a brilliant job they did. Sometimes cheaper isn't always better. We will definitely be using them again in the future and recommending them to all of our friends!!
Carpet cleaning
Great service, fast, reliable and very professional, communication is excellent and carpets are back to their best, I would recommend JL to anyone Many Thanks Lee Davison
Carpet cleaning
Thank you so much Jared and Jenny for doing such a top job of cleaning my carpets. The difference is obvious and the house smells so clean now too. I have had tar in my hallway carpet for 4 years and never thought it would come out but it has totally gone, I am over the moon! You were both so friendly and professional, I will be using you next time and recommending to friends. Thank you.
Upholstery cleaning
A job well done,very proffesional.
Carpet cleaning
Wow! My carpets look and smell amazing thanks to Jared and Jenny. They carried out their work with the upmost professionalism and minimal disruption sill definitely call them back to repair my sofas
Upholstery cleaning
Jared was incredibly polite, informative and intent on getting the best possible results, which he did most brilliantly. I would highly recommend Jared to anyone
Upholstery cleaning
Jared cleaned our sofa and chairs - we are very pleased with the result and would not hesitate to recommend his services.
Carpet cleaning
Excellent service from start to finish. Jared contacted me back promptly and was able to fit us in within a short time. I needed treatment to a red wine stain on a beige wool carpet. After the work was completed we could see no trace of the stain, fantastic job. We would definitely use J.L.Carpet cleaning again.
Carpets
Excellent service. Well organised, arrived when expected and did a terrific job - carpets look and smell better than they have in years! Very polite and just get on with the job. would definitely use again and recommend.
Carpet cleaning
Arrived on time , efficient and polite . Amazed at how clean my carpet is and all marks out. I fully recommend this company and will use again
Upholstery cleaning
A polite, efficient and effective cleaning service done on our sofas that we bought as in 'perfect condition' on e bay but came with many stubborn marks and a particularly difficult crushed velvet fabric to clean. The choice of methods to clean these were restricted to a dry cleaning fluid and a lot of manual work involved in brushing up the pile and removing the dirt. The results are excellent. We are very pleased with the service provided and would use again. Thank you for your hard work and achieving such pleasing results.
Upholstery cleaning
Exceptionally happy with the cleaning of our stairs and the rescuing of our beloved new ottoman which we'd carelessly thought we'd destroyed with a tough stain. Couldn't be happier.
Carpet cleaning
JL provided a prompt, professional service and our carpets now look like new again. A good team to use!
Carpets
JL took my rugs away and cleaned them recently, and I could scarcely believe the difference they made to them. The colours are so much brighter now and the pile is restored. I couldn't be more delighted with the results. Also, as well as cleaning brilliantly, JL were very efficient and professional, and are lovely, friendly people. I'm intending to ask them to restore my rather worn sofa in the new year, and will definitely be using them to clean my rugs regularly in the future. What a great find!
Carpet cleaning
6 months ago I had my carpets cleaned by J.L. Carpet cleaning and was delighted with the efficient, professional service I received. Therefore I had no hesitation in recommending them to my grandson who has just bought a new house and wanted all the carpets cleaned before moving in. They discovered that there were animal urine stains all over the downstairs carpets, which were only visible under ultra violet light, consequently they had to give the carpets special treatment to deal with the stains and did not increase the price quoted. I would highly recommend this company to anyone.
Carpet cleaning
My daughter had been poorly and we needed Jared to come and clean the carpet. He came within 24 hours of my initial call and the carpet looks better than it did before. A very professional service and would definitely recommend and use again should the unfortunate need arise!
Carpets
A brilliant company and brilliant service for 2 people who care about what they do, and respect peoples homes, to do the best job they can. Would recommend them to anyone. Thank you for a good job
Upholstery cleaning
Very polite and helpful service. The carpets and upholstery came up a treat. Thank you.
Carpet cleaning
Arrived on time and did a brilliant job on my carpet especially on a bad stain in the lounge. Definately use this Company again.
Carpet cleaning
Professional from start to finish. I looked into a few carpet cleaning companies and went by the reviews left from others. Their prices and service was spot on. I recently moved from the area and was renting my house out, but needed the carpets done dor the new tenants. I cannot recommend this company enough. I will definitely be using them in the future.
Upholstery cleaning
When Jared first came to my house after my enquiry, to first check the material on the suite, he was very professional and polite and gave immediate confidence that he would take care of your home. On the day agreed to clean the carpets and clean the upholstery (3 piece suite); Jared arrived on time, put protective blankets in the hallway (and on his feet), carried on with the work after a quick brief on how to proceed (either carpet first or suite) and just got on with the job as his first attendance had suggested with professionalism and care. The equipment Jared uses are just perfect for the work at hand (look expensive and purposeful) Jared was thorough and did not stop for the best part of the day and only when he was offered a drink did he accept a cold drink (he needed it). When he had finished he explained what he had done and after inviting me to inspect his work, it was clear he was proud of his work (another good sign if more was needed). He left, cleaning up behind him and I was glad I choose this person/company to clean my carpets and upholstery. Thank you Jared, great job and I wish you continued success. David.
Carpet cleaning
Professional from start to finish with amazing results. We have had cleaning companies previously to clean our carpets but JL are a few notches above the competition. They have all the equipment, eco cleaning products, they're extremely informative and the price reflects the quality of service. All the furniture was moved by Jared so no heavy lifting. I would highly recommend this company, no point going anywhere else. We've even signed up to an eighteen monthly clean with the price remaining the same for the future.
Carpet cleaning
Fantastic job. Carpets are like new again. Would highly recommend j l carpet cleaning to anyone. A great professional service and reasonable prices. Very happy with the workmanship.
Carpet cleaning
Excellent work, would highly recommend.
Upholstery cleaning
Prompt and efficient service. Professional/knowledgeable advice also given for upkeep and ongoing care. This was our first time to have settee and chairs cleaned and we are well pleased with the result. We would certainly recommend this cleaning service and will be using them in future.
Carpet cleaning
Very friendly, efficient service, did a fabulous job. Would highly recommend. Have already booked again for next year.
Upholstery cleaning
Did an absolutely superb job on cleaning my settee which had not been done for years. It looks like new. Am absolutely delighted and have no hesitation in recommending this companies services. Thank you
Carpet cleaning
Prompt efficient service and job well done at a good price. Would use again.
Carpet cleaning
Very impressed with the results, customer service and professionalism. Highly educated in his field of work and extremely good value for money. 10/10 would recommend to all. And will be using again most definite.
Upholstery cleaning
The service I received was exceptional, right from the start. Very polite and professional all the way through. Excellent service.
Carpet cleaning
I was very pleased with the results and would definitely recommend this company. Very professional service and brilliant results! A happy customer!
Upholstery cleaning
Jared came out to survey our corner suite to start with and gave us the quote. The day of cleaning arrived. Jared and his partner were very efficient, thorough and tidy. Our furniture looks as though we have just bought it and it is nearly 5 years old. Excellent service and will definately use them again. Very trustworthy. 10/10
Carpet cleaning
Excellent service, and impressive results. Thanks so much
Carpet cleaning
What a great service you gave, the carpets looked immaculate and you were so patient as I forgot you were coming and was late , your courtesy was second to none, it was even no trouble for you to bring me a copy invoice after we lost the original, I would have no hesitation in recommending you to anyone, thanks again
Carpet cleaning
Quick response.Great communication and great carpet cleaning.
Carpet cleaning
JL Cleaning did a fantastic job, very professional great service from first contacting them they came on time. Wouldn't hesitate on recommending them. Thankyou
Carpet cleaning
We can only say positive things about JL Carpet & Upholstery Cleaning. From the first telephone enquiry, to the costing visit and through to the completion of the job, they were professional, efficient and friendly. We can't recommend their services highly enough.
Carpet cleaning
Really good company, very efficient, and the carpets look like new. Definitely recommend